Composite Decking: A Comprehensive Guide
27 Apr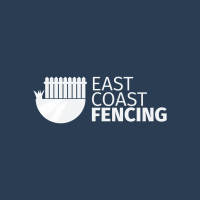 Posted By
0 Comment(s)
108 View(s)
Are you tired of constant maintenance, warping, and splinters from your traditional wooden deck? Are you searching for a more durable, eco-friendly, and low-maintenance option? If so, composite decking might just be the perfect solution for you. In this comprehensive guide, we will explore what composite decking is, what it's made from, and how it compares to traditional wooden decking.
As homeowners, we are constantly seeking ways to improve our living spaces - both indoors and out. This includes our gardens, where we often spend countless hours bonding, relaxing, and connecting with nature. A deck serves as a seamless extension of our indoor space, providing a comfortable and functional area for outdoor activities. Traditionally, decks have predominantly been built using timber, which brings about several disadvantages such as frequent maintenance and susceptibility to rot, pests, and weather damage. So, what's the alternative? Enter composite decking.
What is Composite Decking?
Composite decking is an innovative and eco-friendly alternative to traditional wooden decking, gaining popularity among homeowners and gardeners alike. It is created by combining recycled plastic and wood fibres, resulting in a strong, durable, and visually-appealing material that can closely mimic the appearance of real wood.
Composite decking offers several advantages over traditional decking materials such as:
- Greater durability and resistance to weather, rot, and pests
- Low-maintenance and easy to clean
- Made from a mixture of recycled materials, making it an eco-friendly option
What is Composite Decking Made From?
Composite decking is made from a combination of recycled plastic (typically sourced from grocery bags and milk jugs) and wood fibres (such as sawdust). The manufacturing process involves mixing these materials and adding a binding agent, before extruding them into the desired shape and size. The finished product is then often coated with a protective layer to enhance its durability and appearance.
The use of recycled materials in the production of composite decking means that not only are we reducing waste, but we are also conserving valuable natural resources by reducing the demand for new timber.
Differences Between Composite Decking and Traditional Decking
So how does composite decking measure up against traditional wooden decking? Let's break down the key differences:
1. Material Composition and Environmental Impact
Composite decking is made from a combination of wood fibers and recycled plastics, including materials like high-density polyethylene (HDPE) or polyvinyl chloride (PVC). This not only helps reduce waste, but also makes composite decking a more eco-friendly option compared to wood. Traditional wood decking, on the other hand, is typically made from pressure-treated lumber and requires new wood sources to be continually harvested.
2. Maintenance
One of the primary advantages of composite decking is its low-maintenance requirements. Composite decks don't need to be stained, painted, or sealed, and they don't suffer from common wood issues like rot, decay, and insect damage. All they require is an occasional cleaning with soap and water.
Traditional wood decks, however, might require more upkeep: staining, painting, or sealing on a regular basis to protect the wood from weather damage and insects.
3. Durability
Composite decks boast better durability than wood decks. They are resistant to moisture absorption, which reduces the risk of issues like warping, splitting, and cracking. On top of that, they are built to withstand harsh weather conditions and fading from ultraviolet (UV) rays.
Wood decks can be prone to many of these problems if not properly maintained, leading to a shorter lifespan and potentially costly repairs.
4. Appearance
Many homeowners and gardeners appreciate the natural beauty of wood decks. Composite decking is manufactured to mimic the appearance of wood, but it might still fall short in terms of aesthetic appeal for some people. However, the vast array of colours and finishes available for composite decking offers flexibility in design choices.
5. Cost
Though the initial investment for composite decking may be higher than wood, the long-term cost savings, when factoring in maintenance and potential repairs, can make it the more cost-effective option over time.