Who Are the Biggest Sawmills in the UK?
29 Apr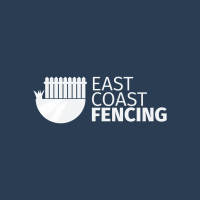 Posted By
0 Comment(s)
113 View(s)
It's no secret that the wood and timber industry plays a vital role in the UK's economy. Whether you're a construction company, an interior designer, or just a DIY enthusiast, finding a reliable and reputable source of quality wood is essential for any project. To assist you in selecting the right sawmill for your needs, we've compiled a list of the biggest and best sawmills in the UK.
A Vital Industry: A Quick Overview of UK Wood and Timber
Before we dive into our list, let's take a quick look at the scope and importance of the wood and timber industry in the UK. According to the Forestry Commission, there were over 3.17 million hectares of woodland in the country as of March 2020, providing a stable and sustainable source of raw materials for the sawmills.
The UK's sawmilling sector is thriving and competitive, focusing on producing various products like sawn softwood, chipboard, plywood, and joinery products, all of which contribute to the economy and employment.
The Biggest Sawmills in the UK: Our Top Picks
Now, let's introduce the biggest sawmills in the UK, where you can rely on top-notch quality and service for all your wood and timber needs.
1. BSW Timber
With seven manufacturing facilities spread across the UK, BSW Timber is undoubtedly one of the preeminent sawmills in the country. Established in 1848, the company is highly experienced in harvesting and processing softwood, and it's committed to sustainable practices throughout its operations.
BSW Timber is well-known for providing various timber products, including fencing, decking, landscaping, and construction materials. Furthermore, the sawmill is FSC® and PEFC™ certified, ensuring that their products come from well-managed and certified forests.
2. Pontrilas Sawmills
Located in Herefordshire on the border of England and Wales, Pontrilas Sawmills has over 75 years of experience in the timber industry. This family-owned sawmill prides itself on producing high-quality, sustainable timber products, such as shuttering and cladding, garden furniture, and fencing for a wide range of clients.
Pontrilas Sawmills also holds FSC® and PEFC™ certifications, proving their commitment to responsible forestry practices and sustainable development.
3. James Jones & Sons Ltd
James Jones & Sons Ltd is another prominent player in the UK's sawmill industry, with a history dating back to 1859. The company operates five modern sawmills throughout the UK and specialises in producing British-grown sawn timber for various applications, including pallets and packaging, fencing, and construction.
Their commitment to sustainability is evidenced by their FSC® certification and investment in renewable energy sources like biomass.