Who Are the Biggest Decorative Fencing Manufacturers
29 Apr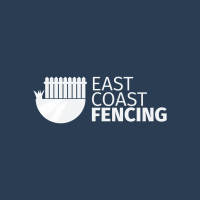 Posted By
0 Comment(s)
86 View(s)
Decorative fencing plays an essential role in any landscaping project, giving your outdoor space an elegant, sophisticated finish. The right fencing can transform your garden from average to stunning, while providing essential privacy and security. In this blog post, we will discuss the biggest decorative fencing manufacturers, including decorative fencing designs and premium-quality fencing materials.
Decorative Fencing – Style Meets Functionality
Before diving into our list of top decorative fencing manufacturers, it's essential to understand the unique design aspects and materials that make certain fencing options stand out from the rest. Decorative fencing manufacturers create eye-catching designs that not only serve their functional purpose as barriers but also enhance the aesthetic appeal of your outdoor space. To create these impressive fences, manufacturers use a variety of premium-quality materials including wood, metal, and vinyl.
Examples of Popular Decorative Fencing Designs
To give you a better idea of the typical kinds of designs offered by these premium manufacturers, let's look at a few popular choices:
Classic Picket Fence: A timeless design made from wood or vinyl, the picket fence often features carved or shaped tops for added charm.
Wrought Iron Fencing: Elegant, durable, and ornate fencing that is resistant to rust and can be customised with intricate designs.
Lattice Fencing: A versatile design made from wood or vinyl, lattice fencing provides both privacy and ventilation, while showcasing plenty of style.
Now, let's dive into the leading decorative fencing manufacturers that offer these fantastic designs and much more.
Top Decorative Fencing Manufacturers
1. Grange Fencing
A stalwart of the British fencing industry, Grange Fencing has been producing exceptionally high-quality fences for over 150 years. They offer an extensive range of decorative fencing designs, from traditional to contemporary styles. Grange Fencing is renowned for its commitment to sustainability and uses FSC-certified timber in its products.
2. Forest Garden
Forest Garden is an award-winning UK-based company specialising in timber products for both domestic and commercial outdoor spaces. With a variety of decorative fencing products, they are dedicated to providing stylish, high-quality options to suit any taste. Forest Garden also places a strong emphasis on environmental responsibility, with all their products made from sustainable sources.
2. Burbage Iron Craft
Burbage Iron Craft is renowned for its beautiful range of wrought iron fencing products. The perfect choice for those looking for an elegant and long-lasting solution, the company prides itself on crafting intricate, bespoke designs that truly enhance outdoor spaces. As one of the leading decorative fencing manufacturers in the UK, their products showcase the company's commitment to quality and detail.