What is the Easiest DIY Fence to Install?
18 Jan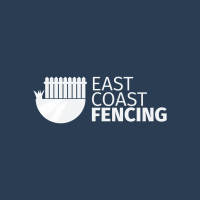 Posted By
0 Comment(s)
1057 View(s)
Closeboard fence panels are one of the easiest DIY fences to install. This type of fence consists of overlapping boards, which are firmly nailed to horizontal backing rails. This makes closeboard panels an incredibly secure and sturdy option, and also allows you to customize the style of your fence easily with decorative panels.
Closeboard panels are attractive, versatile and simple to install. They're ideal for areas where privacy is a priority as they can be made up to 6 feet high. The closeboard design provides superior protection against strong winds and storms, as well as providing extra security for your home or business premises.
Lap fence panels are another easy-to-install DIY fencing option. They typically consist of horizontal boards that overlap each other at the ends. Lap panels don't require extra support from either posts or trellis, meaning they're an effective yet straightforward solution for marking out boundaries in gardens or driveways.
Decorative fence panels can be used to create a striking boundary around properties, whilst also offering a secure defence against intruders and animals alike – making it the perfect choice for those who want a stunning garden look without too much effort!
For anyone looking for an easy-to-install DIY fence option that looks great and provides optimal security then closeboard, lap or decorative panels could be the perfect choice for you! All three styles offer different benefits; closeboard offers superior wind resistance thanks to its overlapping slats, lap helps mark out boundaries quickly and with ease, while decorative options offer elegance and visual appeal all at once. So whether you're looking for secure protection from intruders or just want something eye catching - there's a style of fencing available that's suitable for any budget!