Unveiling the Timeless Charm of Post and Rail Fencing
17 Apr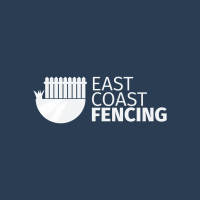 Posted By
0 Comment(s)
168 View(s)
As a homeowner, you'll appreciate the importance of privacy, safety, and aesthetics in your property. One of the most popular choices for enhancing these aspects is through installing fencing. When it comes to fencing options, there's a multitude of styles and materials to choose from. But what if we told you there's a classic, versatile choice that can suit almost any landscape? Sit back and relax, as we introduce you to the world of post and rail fencing, a quintessential fencing style that has won the hearts of UK homeowners for generations.
What is Post and Rail Fencing?
Post and rail fencing is a traditional form of boundary fencing, consisting of sturdy upright posts (usually made of wood) connected by horizontal rails. This fencing style provides a combination of security, visibility, and aesthetic appeal, making it suitable for various applications such as garden, agricultural, and equestrian fencing.
Why Choose Post and Rail Fencing?
There's a wealth of reasons why post and rail fencing has remained a popular choice for UK homeowners. Here are some key considerations:
1. Versatility: It's timeless design can complement a rural, urban or classical setting. You can also customise the style by choosing between round, square, or cleft posts and varying the number of rails per section.
2. Durability: This fencing option is known for its longevity, especially when treated correctly. A well-installed and maintained post and rail fence can last for decades, withstanding challenging weather conditions in the UK.
3. Eco-friendly: The majority of post and rail fencing materials are sourced from sustainable, local resources. Opting for this fencing style is an environmentally friendly choice that supports responsible forestry practices.
4. Easy Installation: When compared to more intricate fencing styles, post and rail fences can be relatively simple to install. This factor helps reduce the overall cost and time spent on the installation process.
With a rich history and charm that effortlessly elevates the aesthetic appeal of any setting, it's no wonder that post and rail fencing remains an enduring choice for UK homeowners seeking a versatile, durable, and eco-friendly boundary solution. If you're considering this fencing style for your property, take the time to explore the different materials and design options available before making your final decision.
Ready to transform your property with post and rail fencing? Get in touch with our expert team today for advice and a free, no-obligation quote on the perfect fencing solution for your home. Contact us now and let's start your fencing journey together!