Different Types of Garden Fencing
18 Jan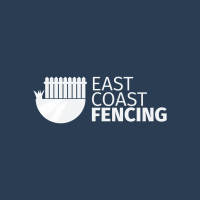 Posted By
0 Comment(s)
40 View(s)
If you're looking to add some privacy and security to your home, a fence is a great way to do it. But with so many different types of fence panels on the market, how do you know which one is right for your needs?
In this blog post, we'll take a look at the different types of garden fence panels available, so you can make an informed decision when it comes time to purchase yours. We'll also touch on some of the key considerations you should keep in mind when selecting a fence panel for your home. Read on to learn more!
The Different Types of Garden Fence Panels available
With a range of panel types to choose from, there is an ideal garden fence for everyone! Closeboard fence panels are robust and provide extra privacy with overlapping boards.
Picket fence panels are the traditional favourite and can add character to any garden. Slatted fence panels come in single or double styles and provide an eye-catching effect, whilst lap fence panels are perfect for budget-conscious customers.
Want a unique design? Try trellis top fence panels that combine practicality with a subtle hint of finesse. Those after something special may want to look into hit and miss fence panels where boards alternate sides for added texture - an ideal way to upgrade your current fencing situation!
Installing Fence Panels
Installing fence panels is a simple, inexpensive way to enhance the security, privacy and appeal of your home. There are many types of panels available on the market, so before installation it's smart to do a bit of research as fences can last for decades and be expensive to repair or replace.
Wooden panels offer natural beauty that blends in with most landscaping styles. Chain link panels have a longer lifespan but lack aesthetic quality, whereas composite fence panels allow variety while offering good durability at an economical cost.
Discussing the benefits of each type of panel in terms of durability, cost and appearance can help guide your decision-making process; researching carefully will ensure you choose the right materials for your needs.
With planning and research, you will be able to enjoy many years of satisfaction from your choice of
fence panel
installation.
Maintaining Fence Panels
Wooden fence panels can be beautiful additions to any outdoor area, but they require regular maintenance in order to keep them looking attractive.
To ensure that your wooden fencing stays strong and durable, it is important to regularly check it to see if there are any rot spots or weak rails. You should oil or treat the fence panels on a yearly basis as this will help protect them from the elements and prevent fading.
Additionally, you should inspect it often for any loose nails or holes that may have come about due to insects burrowing beneath the wood. Cleaning your fences annually also helps them remain in good condition. Taking these preventative measures will help prolong the life of your fence panels and keep them looking their best!
Creative Uses for Fence Panels
One creative and practical way to use fence panels in the garden is to create an attractive divider. Utilising picket fence designs, dividers can be used for a variety of purposes such as providing a barrier between different types of plants or to separate areas for children and pets.
For example, you might divide your rose garden from the grassy area and give it a little more charm by using decorative fence panels with different shapes or colours on either side.
Even if you don't need a literal division of space, adding decorative fence panels to the border of any garden creates an inviting, finished look.
Furthermore, if you are short on outdoor space but want to bring some life into your garden, look at putting up trellis panels for climbing vines and ivy for added colour and texture. There really is no limit when it comes to using decorative fences in the garden; think outside the box and get creative!