Top 3 Concrete Fencing Product Manufacturers in the UK
29 Apr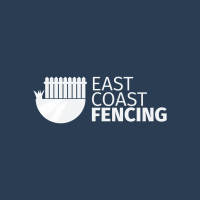 Posted By
0 Comment(s)
102 View(s)
In our quest to find concrete fencing products in the UK, we have analysed numerous manufacturers to bring you a list of the largest 3 concrete fencing product manufacturers in the UK.
1. Supreme Concrete
As one of the leading manufacturers of concrete fencing products in the UK, Supreme Concrete has built a strong reputation for the quality and durability of its offerings. Their comprehensive product range includes:
Concrete fence posts
Gravel boards
Slotted posts
Corner and end posts
Lightweight posts & various accessories
Supreme Concrete constantly invests in advanced manufacturing technologies to ensure their products meet the highest industry standards. Customer reviews regularly praise the company for fast delivery, ease of installation, and long-lasting products.
2. FP McCann
FP McCann is another concrete fencing giant in the UK market. With their slogan, "Strength through innovation", they are committed to providing a wide range of high-quality fencing products, such as:
Prestressed concrete panels
Rockface gravel boards
Slotted and morticed fence posts
Copings and pillar caps
Posts for equine applications
FP McCann's precast concrete fencing products are designed for use in a variety of fence types and structures, from residential to commercial applications. The company also offers bespoke solutions for unique projects. Their experienced support team will guide you to make sure you get the right product for your needs, leaving you with a durable and attractive addition to your property.
3. Bowland Stone
Bowland Stone is a well-established concrete fencing manufacturer known for its premium, environmentally friendly concrete products. Offering an extensive product range, Bowland Stone caters to a wide market with fencing products such as:
What sets Bowland Stone apart from its competitors is its commitment to sustainability. All their fencing products are made from recycled and responsibly sourced materials, ensuring a reduced environmental impact. Furthermore, their user-friendly website provides instructional videos and guides to help customers install their concrete fencing products with ease.