Different Types of Garden Fencing
26 Dec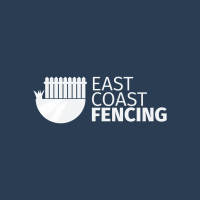 Posted By
0 Comment(s)
525 View(s)
Wooden garden fencing is a popular choice for many homeowners to provide an aesthetically pleasing, functional barrier around an outdoor area. There are a variety of different types of wooden fencing available, each offering its own advantages and disadvantages.
The most popular type of garden fencing is fence panels. Panel fencing provides great privacy, as they consist of solid panels with no gaps between them. This makes them ideal for those looking to block out their neighbours or keep kids and pets safely within their own garden boundaries. Panel fences are also stronger and more durable than fencing such as picket fences, making them suitable for areas that experience strong winds or heavy snowfall throughout the year.
Another common type of wooden garden fencing is the picket fence. Picket fencing features pointed or rounded picket pales with evenly spaced gaps between them, creating a classic look that looks good in almost any garden setting. They are easy to maintain and can be painted or stained to match your home's exterior colour scheme. However, picket fences are not always as secure as other types of fencing, and can be prone to rotting or warping in extreme weather conditions.
A third type of wood fence is the post-and-rail fence. Post-and-rail fences feature vertical posts connected by two or three horizontal rails at the top, middle and bottom sections. These types of fences are often used to mark property lines or create a perimeter around larger gardens and estates, due to their classic appearance and strong construction. However, post-and-rail fences do not usually provide much privacy from neighbours, though adding small decorative lattices between the posts can help increase security levels without disrupting the classic design.
Finally, split rail fences are a rustic alternative perfect for rural settings or country homes looking for a touch of authenticity in their garden designs. Traditionally constructed using untreated logs cut into two equal parts - hence its name - split rail fences offer more flexibility than other types of wooden fencing due to its lower installation cost compared to more elaborate panel styles without compromising on strength or durability in outdoor environments that experience severe weather conditions over time.
Ultimately it depends on what kind of look you want your outdoor space to have as well as how secure you need it to be when choosing which type of wooden garden fencing will suit your needs best. Factors such as budget constraints may also come into play when considering different materials such as vinyl vs wood options too - so take both these factors into account before making any final decisions!