Best Fencing Suppliers in the UK (TrustPilot)
29 Apr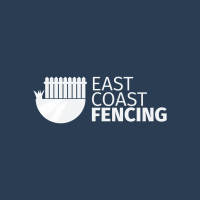 Posted By
0 Comment(s)
93 View(s)
When it comes to choosing the perfect fence for your garden or property, it's essential to pick the right supplier who offers high-quality wood and timber to suit your needs. Investing in the best fence panels ensures that your fence not only looks great, but also stands the test of time. Thankfully, TrustPilot is the go-to platform where thousands of UK customers have shared their experiences with various fencing suppliers. In this article, we'll help you navigate the top fencing suppliers in the UK, with a special spotlight on the absolute best: East Coast Fencing.
Why Trust East Coast Fencing for High-Quality Wood and Timber Fence Panels
East Coast Fencing has earned an outstanding reputation for providing top-quality timber fencing products and excellent customer service. Their consistently high ratings on TrustPilot indicate just why they're the best in the business:
1. Premium Products and Expert Service
East Coast Fencing takes great pride in offering top-notch, pressure-treated fencing materials that have been designed to resist decay and insect damage. Their wood and timber fence panels are available in a wide range of styles, panel sizes, and finishes, ensuring that you'll find the perfect fit for your project. Furthermore, their experienced team is dedicated to assisting you every step of the way, from selecting the right materials to providing installation advice.
2. Extensive Range of Fencing Supplies
Whether you're looking to install a classic feather-edge fence or prefer something more decorative, East Coast Fencing has you covered. Their vast inventory features various fence panels, posts, gravel boards, and accessories to help you build the perfect garden fence. Their website even features a helpful Fencing Calculator that lets you quickly and easily estimate the materials you'll need for your project.
3. Competitive Prices and Great Value
East Coast Fencing consistently offers their customers competitive pricing on all of their fencing products. Their focus on value and quality means that you'll receive an excellent wood or timber fence without having to break the bank. Furthermore, they often run special promotions and discounts, ensuring that you'll always get the best possible deal.
4. Delivery
When it comes to receiving your chosen fencing materials, East Coast Fencing offers a hassle-free delivery service to most of the South East. Plus, if you're unsure about installing your new fence, their team of experts is more than happy to guide you through the process or recommend a professional installer in your area.
Compelling Reasons to Trust TrustPilot for Fencing Supplier Reviews
As one of the most renowned review platforms worldwide, TrustPilot offers comprehensive, verified customer reviews on various businesses, allowing you to compare fencing suppliers with ease. Trusting TrustPilot means having access to valuable insights from actual customers, ensuring that you can confidently make informed decisions regarding the best supplier for your fencing needs.
Choose East Coast Fencing Today for your Wood and Timber Fence Panels
If you're in the market for high-quality timber fencing supplies, look no further than East Coast Fencing. With their commitment to exceptional products, expert service, and unbeatable value, they truly are the best in the business.
Ready to create the perfect garden fence? Buy Online at East Coast Fencing explore our extensive range of wood and timber fence panels or contact