3 Biggest Producers of Softwood Decking in Europe
29 Apr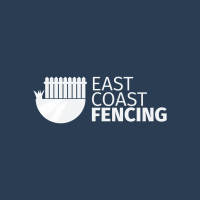 Posted By
0 Comment(s)
108 View(s)
When it comes to creating a comfortable and stylish outdoor living space, softwood decking has become a popular choice for many homeowners across Europe. The availability and affordability of softwood, along with its ease of use and durability, make it a highly sought-after material for both professional and DIY enthusiasts. In this blog post, we will explore the three biggest producers of softwood decking in Europe, and how they contribute to this thriving industry.
1. Stora Enso (Finland)
With a history dating back over 700 years, Finnish-based company Stora Enso has grown to become one of the most significant producers of softwood decking in Europe. Stora Enso sources its timber from sustainably managed forests in the Nordic countries, ensuring an ecologically responsible approach to production. Their softwood decking is known for its high-quality, durability, and resistance to harsh weather conditions, making it a popular choice for many European homeowners.
Stora Enso's commitment to sustainability does not end with their sourcing. The company is making significant strides in producing innovative and environmentally friendly solutions, such as their biocomposite decking, which combines the benefits of both wood and plastic in a single material.
2. Metsä Wood (Finland)
Another Finnish powerhouse in the softwood decking industry is Metsä Wood, a part of the Metsä Group. Metsä Wood is well-known for their high-quality, sustainably sourced Scandinavian softwood decking. This material is highly durable and versatile, making it suitable for a vast array of applications, including domestic and commercial use.
Metsä Wood invests heavily in research and development, ensuring continuous innovation and improvement for their products. That includes their ThermoWood technology, a unique process that enhances the properties and stability of their softwood decking, making it highly resistant to rot, decay, and other outdoor elements.
3. Karl Dahm (Germany)
As one of Germany's leading producers of high-quality softwood decking, Karl Dahm has built a strong reputation in the industry for their commitment to using top-grade materials and cutting-edge technology. Sourced from Scandinavian and German forests, Karl Dahm's softwood decking stands out for its exceptional durability and easy installation process.
One of the company's innovative solutions is their patented softwood decking system, which has been specifically designed to be resistant to slipping, wear, and tear, ensuring a long-lasting, safe, and beautiful outdoor space.
Transform Your Outdoor Space Today
Investing in softwood decking from some of Europe's most significant producers ensures that you get high-quality, durable, and sustainable materials for your outdoor spaces. Decking from Stora Enso, Metsä Wood, and Karl Dahm will undoubtedly provide you with a long-lasting and beautiful outdoor living area that you and your family will enjoy for years to come.