6FT x 4FT Horizontal Double Slatted Fence Panel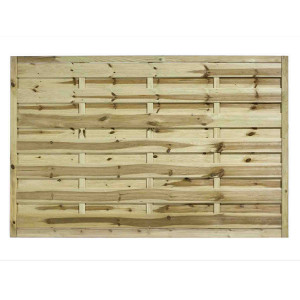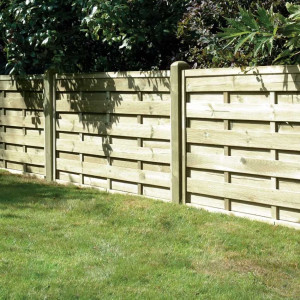 NEW -9 %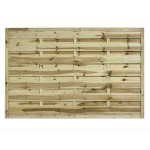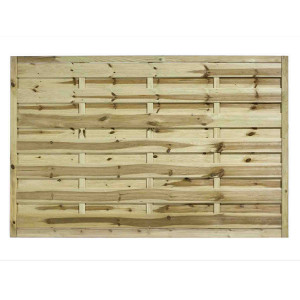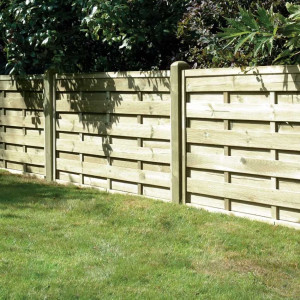 6FT x 4FT Horizontal Double Slatted Fence Panel
6FT x 4FT Horizontal Double Slatted Fence Panel
Introducing the 6FT x 4FT Horizontal Double Slatted Fence Panel - the perfect addition to elevate your garden's aesthetics while ensuring privacy and durability. Crafted for homeowners seeking a stylish and practical solution, our Decorative Fence Panels will transform your outdoor space into a private haven.
Key Features
True 6FT Width - Unlike most imported fence panels, our Horizontal Double Slatted Panels are a genuine 6FT wide. Say goodbye to panel extension strips and enjoy seamless fencing.
Pressure Treated - Each panel is meticulously pressure treated to significantly extend its lifespan. Protect your investment against rot, decay, and insect invasion.
Versatile Design - Our Horizontal Double Slatted Fence Panel adds visual interest, creating both a stunning modern look and a cozy, private atmosphere for your garden.
Benefits
Long-lasting - Pressure treatment ensures maximum durability and minimal maintenance, giving you peace of mind that your fence panels are built to last.
Easy Installation - Save time and effort with our true 6FT wide panels designed for straightforward installation and a perfect fit.
Visual Appeal - Enhance your property's value by upgrading your outdoor space with a chic and contemporary fencing solution.
Perfect For
Homeowners who appreciate contemporary design and long-lasting quality.
DIY Enthusiasts looking for easy-to-install and reliable fence panels.
Landscapers seeking beautiful, yet practical fencing solutions for their clients.
Invest in the 6FT x 4FT Horizontal Double Slatted Fence Panel for a visually striking, durable, and low-maintenance addition to your garden. Outshine the competition with our pressure-treated panels and give your outdoor space the makeover it deserves. Don't settle for less; choose the fence panel that guarantees style and longevity!
Specifications
Product Information
Finish
Semi-Planed
Panel Type
Horizontal Double Slatted
Width
6FT (1828MM)
Height
1200MM
Colour
Green
Treatment Type
Pressure Treated
Product Reviews