6FT x 6FT Ultra Heavy Duty Closeboard Panel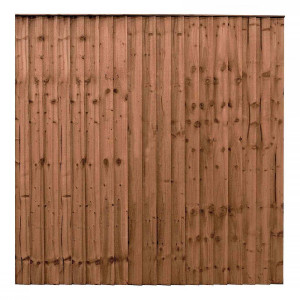 Popular -34 %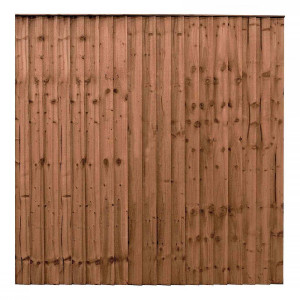 6FT x 6FT Ultra Heavy Duty Closeboard Panel
Selling Fast: 99 purchased in the last 24 hours
6FT x 6FT Ultra Heavy Duty Closeboard Panel
The ultimate solution for those seeking the perfect combination of privacy, security, and durability in their fencing. East Coast Fencing has taken their already renowned 6FT x 6FT Closeboard Fence Panel and elevated it to new heights, making the Ultra Heavy Duty version the most formidable option for any home or business.
Constructed using premium quality materials and precision workmanship, this fence panel is built to withstand the test of time. The panel features five robust 75mm x 32mm horizontal backing rails, providing unbeatable support and strength while maintaining an attractive appearance. Pressure treated for longevity, this fence panel boasts a rich brown colour that not only ensures a striking finish but also protects against the elements and everyday wear and tear.
Measuring 1830mm in width, 1800mm in height, and 45mm in depth, the 6FT x 6FT Ultra Heavy Duty Closeboard Fence Panel offers complete, uninterrupted privacy. Its impressive height makes it an excellent choice for deterring intruders or other unwanted guests from entering your property, while also providing a secure barrier for children and pets.
Ideal for a variety of settings, from residential homes to commercial properties, this fence panel is the ultimate upgrade to your outdoor space. Confidence in your investment is assured with the unmatched durability and toughness of our Ultra Heavy Duty Closeboard Panel.
Don't compromise on the security and visual appeal of your property. Make the wise choice and invest in the 6FT x 6FT Ultra Heavy Duty Closeboard Fence Panel today. Transform your space with the peace of mind that only comes with top-quality fencing.
Order now and experience the unrivalled strength, privacy, and durability of the 6FT x 6FT Ultra Heavy Duty Closeboard Fence Panel, crafted exclusively by East Coast Fencing. Secure your property with this exceptional addition and enjoy the benefits it provides for years to come.
Specifications
Product Information
Panel Type
Ultra Heavy Duty Closeboard Panel
No. Of Backrails
5x 75x32mm Rails
Width
1830MM
Height
1800MM
Depth
45MM
Colour
Brown
Treatment Type
Pressure Treated
Product Reviews