Who are the Biggest Sawmills in Ireland?
29 Apr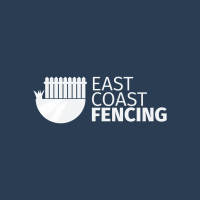 Posted By
0 Comment(s)
113 View(s)
Ireland boasts a thriving timber industry, with a wide range of sawmills contributing to its success. As demands for renewable building materials grow, it's crucial to know the biggest sawmills in Ireland and understand how they operate. This article delves into Ireland's key sawmills and explores their contributions to the ever-growing timber market.
Balcas Timber Ltd.
Balcas Timber Ltd. is one of Ireland's leading sawmills, renowned for producing high-quality timber products. Located in Fermanagh, Northern Ireland, this sawmill boasts state-of-the-art technology and sound environmental credentials. Priding itself on sustainable practices, Balcas plants more trees than it harvests, contributing to responsible forestry and environmental care.
With an annual production of over 300,000 cubic meters of sawn timber, Balcas Timber is a key player in Ireland's forestry sector. The sawmill services both the construction and garden sectors, supplying a range of products such as fencing, decking, and cladding.
Murray Timber Group
Murray Timber Group, situated in County Roscommon and County Galway, has its origins dating back to the 1970s. As one of the largest and most recognisable Irish sawmills, the company specialises in producing high-quality carcassing timber for the construction industry.
Consistently meeting high industry standards, Murray Timber Group is certified by both the Irish Forestry Certification Scheme (IFCS) and the internationally recognised Programme for the Endorsement of Forest Certification (PEFC). The company's output reaches around 220,000 cubic meters of sawn timber annually, solidifying its place among Ireland's top sawmills.
Glennon Brothers
A true Irish success story, Glennon Brothers was founded in 1913 by two brothers seeking to bring sustainable, homegrown timber products to the market. With sawmills in Longford and Fermoy, this family-owned business has become a formidable force in the Irish timber industry, thanks to its commitment to progress, innovation and quality.
Employing over 400 people and generating around 330,000 cubic meters of sawn timber annually, Glennon Brothers is relentless in their quest for excellence. The company is also FSC and PEFC certified, ensuring commitment to sustainable forestry practices.
GP Wood
Hailing from County Cork, GP Wood has been a part of the Irish timber industry since 1977. The sawmill produces a wide variety of timber products for construction, fencing, and manufacturing sectors while adhering to sustainable practices. GP Wood boasts an annual production capacity of approximately 250,000 cubic meters of sawn timber, earning a spot amongst the biggest sawmills in Ireland.
Earning its reputation through quality products and a commitment to sustainability, GP Wood holds both FSC and PEFC accreditation, reflecting their dedication to responsible forestry.