6FT x 4FT Closeboard Fence Panel - Pressure Treated Brown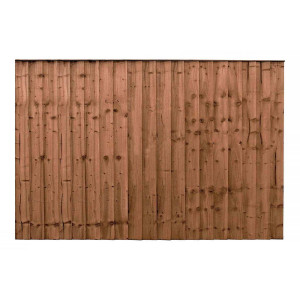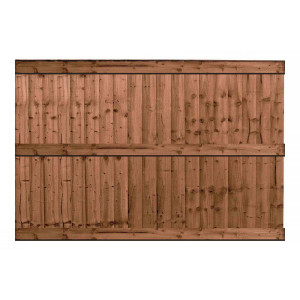 Special Offer

6FT x 4FT Closeboard Fence Panel - Pressure Treated Brown
Stock:

In Stock

Brand: East Coast Fencing
Model:

CB04

Weight:

27.00kg

EAN:

5061025360086

MPN:

CBR004BRWN
6FT x 4FT Closeboard Fence Panel - Pressure Treated Brown
Introducing the 4ft closeboard fence panel - the ultimate solution for all your fencing needs. Perfect for the DIY enthusiast, this panel offers both style and durability, keeping your property protected while looking fantastic.
Made from pressure treated wood, our closeboard fence panels are built to withstand even the toughest weather conditions. No more worries about rot or decay. These heavy-duty panels are made to last, so you can enjoy complete peace of mind.
Our closeboard fence panels also boast weather capped design, ensuring superior protection against the elements. Rain or shine, your fence will maintain its strength and pristine appearance, giving you the best of both worlds - a striking fence that's built to last.
When it comes to installation, the 4ft closeboard fence panel is the perfect choice for the DIY fan, you'll have your new fence up in no time, transforming your property while adding privacy and security.
Don't miss the opportunity to add a touch of style and protection to your property. Elevate your outdoor space today with our exceptional closeboard fence panels. To learn more, discover our full range of closeboard fence panels.
Specifications
Product Information
Panel Type
Closeboard Fence Panel
No. Of Backrails
3x 75x32mm Rails
Width
1830MM
Height
1200MM
Depth
45MM
Colour
Brown
Treatment Type
Pressure Treated
Product Reviews