Who are the Biggest Timber Importers in the UK?
29 Apr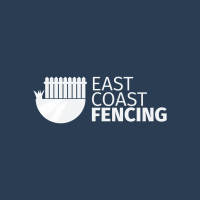 Posted By
0 Comment(s)
118 View(s)
Timber has long been a crucial material in various industries such as construction, furniture, and paper production. With the increasing demand for sustainable and environmentally-friendly materials, the UK has been witnessing a steady rise in timber importation. In this article, we'll dive into the world of the largest timber importers in the UK and examine the role they play in supporting these vital sectors.
UK's Timber Needs: A Brief Overview
The construction industry is going green, and timber is a key material in this quest for sustainability. With its low carbon footprint and a seemingly endless range of applications, it's no wonder that the UK has become one of the largest importers of timber worldwide. According to a recent report published by the Forestry Commission, the United Kingdom imported 9.6 million cubic metres of sawn wood in 2020, compared to just 8.1 million in 2019.
To better understand the scale of the United Kingdom's timber importation and the key players involved, we've identified the top UK timber importers and analysed their operations and industry impact.
1. Metsä Wood
Metsä Wood, a Finnish company with a well-established presence in the UK market, specialises in wood production and wood-based products for construction, industrial, and distribution markets. Their Kerto® LVL (laminated veneer lumber) product line has gained immense popularity due to its strength, consistency and easy installation process making them a top timber importer in the UK.
2. Jewson
As one of the UK's leading timber and building materials suppliers, Jewson is known for its extensive range of products and industry expertise. Their partnership with Saint-Gobain, a world-leading producer of construction materials, allows them to guarantee a consistent supply of high-quality timber to their clients. With over 600 branches nationwide, Jewson's timber import operations have a considerable impact on the UK market.
3. Premier Forest Group
Premier Forest Group is one of the fastest-growing timber product suppliers in the UK. Boasting an annual turnover of over £150 million, this Wales-based group has made its mark by offering a diverse range of products and services including sawn timber, sheet materials, engineered wood products, and bespoke machining services. Their dedication to quality and sustainability has made them a major timber importer in the UK.