List of Timber Sawmills in the UK
29 Apr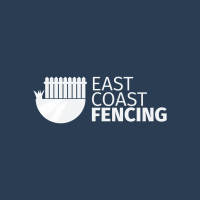 Posted By
0 Comment(s)
100 View(s)
As an essential component of the construction, furniture and paper industries, wood and timber play an important role in our lives. Britain has a rich history in timber production and a thriving sawmill sector today. To help you source high-quality wood products, we've compiled a comprehensive list of some of the best timber sawmills operating in the UK. Plus, some industry insights and useful tips to consider before making your purchase.
UK Timber Sawmills: A Tradition of Excellence
The tradition of timber sawmills in the UK dates back centuries. Today, modern sawmills in the UK are equipped with cutting-edge technology to ensure high production rates and superior quality. European and global sustainability standards are met, such as the Forest Stewardship Council (FSC) and Program for the Endorsement of Forest Certification (PEFC).
UK Sawmill Providers: A Diverse Selection
Our list of sawmills is diverse, catering to various industry needs. Whether you are looking for softwood like pine or hardwood species like oak, you'll find the perfect supplier on our list.
BSW Timber
Crown Timber
Drenagh Sawmills Limited
Balcas Timber Ltd
Murthly Sawmill
Premier Forest Products
Perthshire Timber Co
Gordon Timber
Taylormade Timber
Key Considerations When Choosing Your Timber
Here are a few factors you should examine when choosing your timber supplier:
Certification: Confirm that the timber provided is FSC or PEFC certified, ensuring sustainable sources.
Quality and variety of wood species: Look for sawmills that offer a diverse selection of wood types and quality standards to suit your intended use.
Customer service: A reliable supplier upholds excellent communication and support throughout the purchasing process.
Pricing: Compare the pricing of different sawmills to get the best deal without compromising quality.
The Future of Timber: A Sustainable Approach
As climate change and deforestation continue to be pressing global issues, the timber industry has branched towards a sustainable approach to wood production. By sourcing your wood from ethically and environmentally responsible suppliers, you're not only investing in high-quality products, but also playing a part in preserving our planet's forests.
Conclusion: Making the Right Choice for Your Timber Needs
By contacting the timber sawmills on our list, you are on the path to sourcing reliable, responsibly sourced wood for your specific needs. Each sawmill features their own distinctive strengths, so it is crucial to research and compare these UK suppliers to determine the most suitable one for you.
Don't miss out on our exclusive content! To receive updates on industry news, trends, and helpful tips, subscribe to our newsletter and follow us on social media. Stay engaged with our website by leaving comments and sharing your experiences to help others in their timber journey. Together, we can make informed choices for a more sustainable, wood-based future.