Christmas Gift Ideas for Gardeners
31 Oct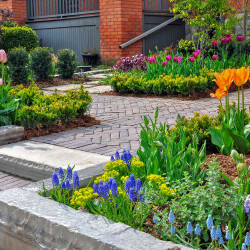 It's that wonderful time of the year again - Christmas is just around the corner! And if you've got a gardening enthusiast in your life, you're probably looking for the perfect gift to delight and inspire them. There's a wide range of gardening gifts available, from practical tools and accessories to educational materials and decorative items. With so many choices, it can be a daunting task to select the ideal present. So, we're here to help guide you through some fantastic Christmas gift ideas for gardeners of all levels of expertise.
Background and Significance of Gardening
Gardening is a popular hobby in the UK, with approximately 27 million people enjoying the benefits of cultivating and tending to their gardens. For many, it is a relaxing and therapeutic way to connect with nature, improve mental wellbeing, and create a beautiful outdoor space for family and friends. Plus, there's nothing quite like the satisfaction of growing your own fruits, vegetables, and flowers.
Essential Gardening Tools and Accessories
For gardening enthusiasts, having the right tools can make a world of difference. Here are some thoughtful and practical gift ideas that your gardener loved one will appreciate:
High-quality gardening gloves: Gardening can be tough on the hands. A pair of well-made gloves can protect the hands, offer better grip, and make gardening tasks more comfortable.
Ergonomic gardening tools: Look for tools designed to minimise strain on the hands, wrists, and back. These can include ergonomically shaped trowels, cultivators, and pruners.
Kneeling pad: A good quality kneeler can reduce stress on the knees, making those long weeding sessions a little more bearable.
Secateurs: A sharp pair of secateurs is an essential tool for every gardener. Choose ones that offer clean cuts for pruning and cutting back plants.
Watering can with a detachable rose: This versatile gift ensures the gardener can water their plants with ease, whether they prefer a delicate spray or a more directed pour.
Educational and Inspirational Gardening Books
A great gardening book can inspire, inform, and provide tips and techniques to help gardeners improve their skills. Some popular titles to consider include:
"RHS Encyclopedia of Gardening": This comprehensive reference book is ideal for both beginners and experienced gardeners, covering various aspects of gardening, from planning and planting to pests and diseases.
"The Well-Tempered Garden" by Christopher Lloyd: This classic gardening book offers a lifetime of wisdom and advice from one of the UK's most renowned plantsmen.
"Planting: A New Perspective" by Piet Oudolf and Noel Kingsbury: This visually stunning and informative book is perfect for gardeners interested in designing modern, naturalistic gardens.
Decorative and Personalised Gardening Gifts
For a more unique and personal touch, consider gifts that add charm and character to a gardener's sanctuary. Some ideas include:
Personalised garden signs: Create a customised sign with their name or a special message, adding that extra personal touch to their garden.
Garden ornaments or sculptures: Artistic pieces can enhance the beauty of a garden, making them a thoughtful gift for both experienced and novice gardeners.
---