All You Need To Know About Acoustic Fence Panelling
17 Apr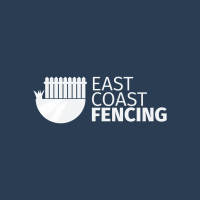 Posted By
0 Comment(s)
222 View(s)
Are loud and noisy neighbours making it impossible for you to enjoy the peace and quiet of your own home? With more people working from home and spending their leisure time in their gardens, lately, the need for a quiet, relaxing space has become even more critical. One of the most effective ways to block out neighbourhood noise is by installing acoustic fence panelling – a great investment worthy of a closer look. In this blog post, we'll dive into the world of acoustic fence panelling and explain everything you need to know so you can make an informed decision about whether it's right for your property.
What is Acoustic Fence Panelling?
Acoustic fence panelling is a cutting-edge outdoor soundproofing solution designed specifically to reduce and absorb unwanted noises that enter your garden. These high-quality panels are typically made of wood or composite materials and feature unique designs that effectively block, disperse, or absorb sound waves. With acoustic fence panels installed on the perimeter of your garden, you can say goodbye to irritating noises and hello to a more serene and calming outdoor space perfect for relaxation.
Advantages of Acoustic Fence Panelling:
Besides offering a soundproof barrier, acoustic fence panels have numerous other benefits for homeowners:
1. Increased Privacy: Acoustic fence panels can also shield your garden from prying eyes, ensuring your family members can enjoy your outdoor space without being bothered by passersby.
2. Enhanced Aesthetics: These panels not only serve a functional purpose but are also visually appealing. You can choose from a range of stylish and modern designs to match your garden's overall aesthetic.
3. Easy Installation: Acoustic fence panels are relatively easy to install with basic DIY skills or by hiring a professional to get the job done quickly.
4. Eco-Friendly Options: Many acoustic fence panels are made from environmentally friendly, recyclable materials, ensuring you're doing your part to care for the environment.
How to Choose the Right Acoustic Fence Panelling for Your Home:
When considering acoustic fence panelling for your property, keep the following factors in mind:
1. Determine the Source of the Noise: Understanding the primary sources of the noise will help you identify the best type of acoustic fence panelling system that will address your specific issue.
2. Measure the Area: Measure the length, width, and height of the perimeter where you want to install the fence panels. This will help you choose the appropriate fence panel lengths and heights required for your garden.
3. Consider Aesthetics: Choose acoustic fence panels that complement the existing style of your garden and home's exterior, creating a seamless look.
4. Research Before You Buy: Read product reviews and discuss your options with a professional who can guide you toward the best acoustic fence panel solution based on your unique needs.
Conclusion:
Acoustic fence panelling is an innovative noise reduction solution that offers UK homeowners a peaceful and private outdoor space. If you're tired of dealing with loud neighbours or distracting sounds from the street, now's the time to invest in acoustic fence panels.