6FT x 6FT Omega Lattice Fence Panel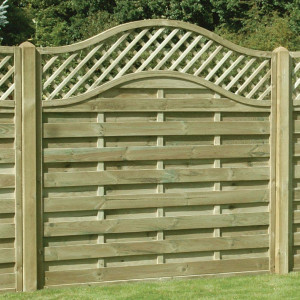 NEW -9 %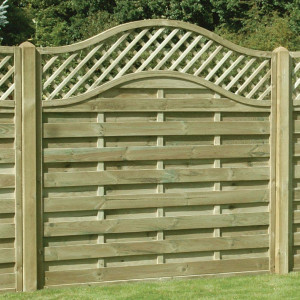 6FT x 6FT Omega Lattice Fence Panel
Selling Fast: 30 purchased in the last 24 hours
6FT x 6FT Omega Lattice Fence Panel
Introducing the 6FT x 6FT Omega Lattice Fence Panel - the ultimate choice in decorative and functional fencing. Expertly crafted to provide privacy and security, while also adding a touch of elegance and style to your outdoor space.
This Omega Lattice Fence Panel measures 6FT (183cm) wide, 180CM to the very top of the dome and 160CM to the sides of the panel.
Our Omega Lattice Fence Panels are designed to truly stand out from the competition. What sets us apart? Unlike many imported fence panels, our omega lattice panels are a true 6ft wide, ensuring a seamless perimeter without the need for extension strips.

Offering unmatched durability, our fence panels are pressure treated to provide long-lasting and consistent performance. Rest assured, this high-quality treatment process adds longevity to the panels and helps to protect them from the many challenges of outdoor environments.
Here are the top features and benefits of the 6FT x 6FT Omega Lattice Fence Panel:
True 6ft Width — Our panels are a genuine 6ft wide, eliminating the need for additional panel extension strips.
Pressure Treated — All panels undergo pressure treatment, enhancing the longevity and resilience of the fence against weather conditions and insects.
Versatility — The 6ft width ensures that our panels match common fence post spacing, allowing for easy integration into your existing garden setup.
Elegant Design — The intricately designed Omega Lattice pattern adds a touch of sophistication to your outdoor space while also offering security and privacy.
Ideal for homeowners looking to elevate the appearance of their garden and add privacy without compromising style or quality, the 6FT x 6FT Omega Lattice Fence Panel is the perfect solution.
Transform your garden into a stunning retreat with the 6FT x 6FT Omega Lattice Fence Panel. Experience the perfect blend of aesthetic beauty, durability, and privacy. Make a wise investment in your outdoor space - order your Omega Lattice Fence Panels today!
Specifications
Product Information
Finish
Semi-Planed
Panel Type
Trellis Top Fence Panel
Width
6FT (1828MM)
Height
1800MM
Colour
Green
Treatment Type
Pressure Treated
Product Reviews