I haven't received an order confirmation
13 Oct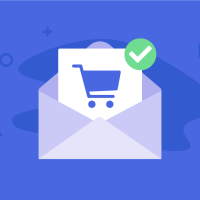 Posted By
0 Comment(s)
31093 View(s)
Once you have placed an order, you will see a page to confirm that your order was successful. An email confirming your order is automatically generated and sent to the email address entered at checkout, this is normally instant but can take up to one hour.
If after this time, you have not received your confirmation, it may be that the email address used on your order was incorrect. If you placed the order through your account, you can check if your order is showing in the 'My Account' section of your account. For orders where you have entered an incorrect email address (and you know the mistake), please contact us and we'll update your email address.
Occasionally emails land in junk/spam, this particularly happens with Gmail accounts - If you have not received your order confirmation please call us on 0330 133 0896. If you email, our replies may well go to your junk/spam folder, too.
All email updates are sent from sales[at]allderinvestments.co.uk