Why Buy From East Coast Fencing
24 Dec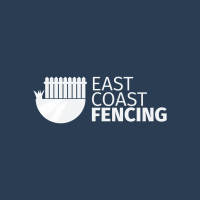 Posted By
0 Comment(s)
509 View(s)
East coast fencing is the perfect choice for customers looking for high quality, affordable fencing solutions. With a rating of 4.9/5 on TrustPilot and tens of thousands of satisfied customers, East Coast Fencing is the go-to supplier for anyone needing reliable and reasonable fencing.
At East Coast Fencing, we use only the highest grade materials to ensure maximum durability and longevity of your fencing products. We source our supplies from trusted vendors in the UK and Europe to give you peace of mind that our fences will last as long as possible. Our experienced team makes sure that all our materials are properly treated to withstand any weather conditions. Additionally, we offer a wide selection of different designs and styles so you'll be able to find something that perfectly fits your needs and tastes alike.
Besides offering top-notch products at highly competitive prices, we also take pride in providing excellent customer service. Whenever you have a question or need assistance with installation, our team is always available to help out and offer advise. We understand how important it is for us to provide timely and helpful support so you can quickly get your fence installed without any hassle.
Overall, if you're looking for a reliable fencing solution at an affordable price, then East Coast Fencing should be your first choice! With years of experience in providing quality services, unbeatable prices and friendly customer support, there's no better place to buy your next fence than East Coast Fencing!