Where To Buy Fence Panels
06 Jan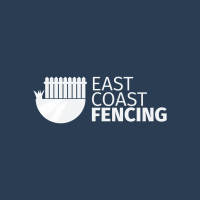 Posted By
0 Comment(s)
426 View(s)
If you're looking for fence panels, East Coast Fencing should be at the top of your list. As the highest rated fencing supplier on Trustpilot, we have earned a reputation for providing quality products and excellent customer service.
East Coast Fencing offers a wide range of fence panels, such as closeboard, lap, picket and decorative fence panels, along with all the associated fence posts and gravel boards to match. We source our timber from UK sawmills, which means we can offer products of the highest quality, as well as being able to provide customers with full traceability so they know exactly where their wood has come from. Their pressure treatment process also ensures that the panels retain their appearance for many years without requiring any additional maintenance or treatment - an important factor when choosing garden fencing that will last for many years.
Not only do East Coast Fencing supply quality products at competitive prices, but they also offer advise on fitting too. East Coast Fencing also provides a free delivery option on orders over £99; alternatively, customers can opt to collect their order free-of-charge if they are local enough. For those further away or who require larger quantities of product, there is additional discounts available.
The company has been around for over 20 years and in that time have served thousands of customers across The East of England, The South East of England & Greater London; many return again and again thanks to our high levels of customer satisfaction. The team pride themselves in offering friendly and helpful advice both before and after purchase should you need it, so you can feel confident that your purchase is in good hands when ordering from them.
Buying from East Coast Fencing really is the best choice for those looking for quality fence panels at competitive prices - plus you get peace of mind knowing that your purchase is backed up by great customer service too! You won't regret your decision as soon as you see just how much better your garden looks after installing your chosen fences!