The Biggest Trellis Manufacturers in the UK: An Insider's Guide
29 Apr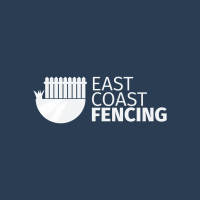 Posted By
0 Comment(s)
119 View(s)
When it comes to adding an elegant and functional touch to your garden, trellises offer a versatile and attractive solution. With countless designs and materials to choose from, you'll have no trouble finding the perfect piece to fit your style and landscape. In this article, we'll delve into some of the biggest trellis manufacturers in the UK, highlighting their unique offerings and what sets them apart from the competition. Buckle up for a horticultural journey as we explore the best of the British trellis market!
Forest Garden: A Name You Can Trust
As one of the largest trellis manufacturers in the UK, Forest Garden is renowned for its high-quality products and innovative designs. Established over 50 years ago, the company has built a solid reputation for using sustainable and ethically-sourced timber in its creations. With a vast array of styles ranging from traditional to contemporary, there's something to suit every garden and taste.
What sets Forest Garden apart? Beyond their top-notch designs, they're committed to responsible forestry practices and boast the Forest Stewardship Council (FSC) certification. A Forest Garden trellis comes with peace of mind that you're supporting a sustainable and eco-friendly industry.
Grange Fencing: Combining Style and Durability
Grange Fencing has been a trusted name in the UK gardening industry for over 140 years, consistently offering beautifully designed, robust trellises. With a mix of wooden and metal options, Grange Fencing is well-known for its top-tier craftsmanship and penchant for sourcing only the finest materials for their products.
What distinguishes Grange Fencing? They've stood the test of time in the UK market, ensuring a combination of style and durability that has become synonymous with their name.
Rowlinson Garden Products: A Family Name in the Gardening World
Rowlinson Garden Products, a family company founded in 1926, has built a solid reputation for providing high-quality, innovative trellis designs. They believe in creating functional and beautiful pieces, making them one of the biggest trellis manufacturers in the UK.
Why choose Rowlinson? Their commitment to customer satisfaction, coupled with their longevity in the industry, has earned them a seal of approval among garden enthusiasts and professionals alike.
Don't Wait! Find Your Perfect Trellis Today
Now that we've introduced you to some of the biggest trellis manufacturers in the UK, the choice is in your hands. Each of these companies offers its unique perspectives, materials, and designs to suit any garden vision. Whether you're after an eco-friendly option, a bespoke design, or a long-standing name in the market, there's a trellis provider that will cater to your needs.