The Benefits of Installing a Garden Gate
24 Dec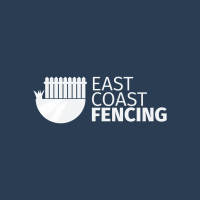 Posted By
0 Comment(s)
500 View(s)
Are you looking for ways to add beauty and security to your home's landscape? Consider installing a garden gate! Not only does it offer a charming way to mark the entryway into your garden, but it also provides an added layer of security and privacy. Here are some of the benefits of having a garden gate installed in your yard
Security & Privacy
A garden gate is a great way to keep intruders out, while still allowing access to those that you want to come in and enjoy your outdoor space. You can choose from various types of gates such as wooden, wrought iron, or metal depending on your style preference and budget. Depending on the type of gate you choose, you may even be able to add additional features like locks or alarms for extra security
Added Beauty & Curb Appeal
A well-crafted garden gate can add instant charm and character to any landscape. Whether you prefer an ornate wrought iron design or something more simple and modern, there are countless styles available that will fit with any existing architecture or décor. Plus, when placed strategically around a large garden or yard, they can help create visual interest by defining specific areas within the space.
Ease of Accessibility
Garden gates provide easy access for entering and exiting your landscaped area without having to open a door every time you come in or go out. This is especially helpful if you have small children who need quick access outdoors or if you are hosting friends who need easy access from one area of the yard to another (such as from the patio to the pool).
Conclusion
As you can see, there are many advantages to installing garden gates in your outdoor space. Whether it's providing extra security and privacy or simply adding beauty and curb appeal, having a garden gate installed can make all the difference when it comes to improving your home's landscape! So if you're looking for ways to enhance your backyard oasis this summer, consider investing in a beautiful new garden gate!