Making Your Garden Look Bigger with Fence Paint
24 Dec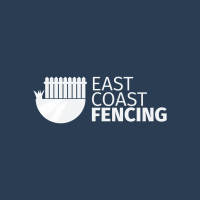 Posted By
0 Comment(s)
472 View(s)
Have you ever wanted to make your garden look bigger without breaking the bank? The answer might be simpler than you think – paint! By choosing the right colour for your fence, you can create an illusion of space and make your garden look larger than it actually is. Let's explore how to use paint to give your garden a little more breathing room
Choosing a Colour
The key to making your garden look bigger is choosing the right shade of fence paint. Light colours like white, beige, or pale blue can create an airy feeling in the space and help reflect more light. Darker shades tend to absorb light and can make the area feel smaller. Opting for a muted hue that's somewhere between dark and light can also help create depth while still allowing light into the space
Making a Statement
If you're looking for something with a bit more personality, consider using two different shades of paint on your fence. Painting alternating panels in two different colours creates visual interest and draws attention away from the size of your garden. To avoid overwhelming your space, choose two complementary colours that will work well together, like navy blue and powder blue or sage green and olive green.
Adding Details
A few extra details can go a long way in making your fence pop without taking away from its size-enhancing properties. A classic picket fence looks great in just about any colour but adding some detail like trellis or lattice panels at the top will provide texture without compromising on brightness. If you prefer something more low-maintenance, opt for PVC fencing instead – it comes pre-painted so all you have to do is choose a colour!
Conclusion
No matter what size garden you have, painting your fence is an easy way to open up some extra space without breaking the bank. With so many different shades and styles available, there are endless possibilities when it comes to creating an illusion of size with paint – so don't be afraid to experiment! Whether you decide on one colour or two, matching trellis or PVC fencing – take some time to find out which option fits best with your style and budget. With careful consideration, you'll find that painting can make all the difference when turning a small outdoor space into something special!