How to Make the Perfect Pergola: A Step-By-Step Guide for Homeowners
29 Apr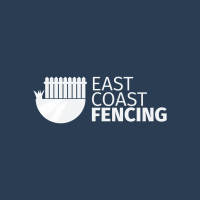 Posted By
0 Comment(s)
94 View(s)
Pergolas are a fantastic addition to any garden, offering shade, privacy, and a touch of elegance. They're especially popular among homeowners looking to create an outdoor living space for relaxation and entertainment. In this post, we'll guide you through the process of creating the perfect pergola, catered to your specific needs and preferences. Let's dive in!
What is a Pergola, and How is it Affecting Homeowners?
Pergolas are outdoor structures typically made from wood, metal, or vinyl, consisting of columns that provide support for a roof-like lattice. While they may not provide complete shelter, they can offer shade and are an ideal way to define your outdoor living area. Homeowners are increasingly adding pergolas to their garden for these benefits:
- Enhancing the overall aesthetic of their outdoor spaces
- Increasing property value
- Providing an area for outdoor entertaining
- Protecting items, such as patio furniture, from harsh weather elements
Step 1: Design Your Ideal Pergola
The first step in creating the perfect pergola is envisioning the design that will best suit your needs and preferences. Consider the following factors when designing:
- Size: Determine the area you want your pergola to cover, keeping in mind your outdoor furniture and accessories, as well as future plans for your space.
- Style: Choose a design that complements your home's architecture and the surrounding landscape. Common design styles include traditional, contemporary, and rustic.
- Materials: Select the materials to be used, such as wood (cedar, redwood, or pressure-treated pine), metal (steel or aluminum), or vinyl. Each option has its advantages and disadvantages, including cost, maintenance, durability, and appearance.
Step 2: Obtain Necessary Permits
Before starting construction, check with your local permitting office for any permits or variances needed to build a pergola. Some locations may require a building permit to ensure compliance with local codes and regulations.
Step 3: Gather Your Supplies, Tools, and Equipment
Ensure you have all the necessary tools, equipment, and materials to build your pergola. Common items include:
- Wood, metal, or vinyl (as per your chosen material)
- Post anchors and brackets
- Concrete mix
- Building screws and fasteners
- Saw, drill, and other hand tools
- Safety gear (safety glasses, gloves, ear protection)
Step 4: Construct the Pergola
Now that you have the design and materials ready, follow these steps to create your dream pergola
Lay out the post locations: Measure and mark the precise locations for your pergola's posts, following your design plan.
Install post anchors and brackets: Depending on the type of material and design, install post anchors and brackets according to the manufacturer's specifications.
Erect the posts: Attach the posts to the anchors, ensuring they are plumb and secure.
Build the support framework: Secure support beams to the top of the posts, forming the top structure of the pergola.
Install the roof lattice: Add the lattice or rafters, spacing them at desired intervals while ensuring structural stability.
Apply the final touches: This may include sanding, painting, staining, or sealing