How to Choose the Right Size Railway Sleeper for Your Project
06 Jan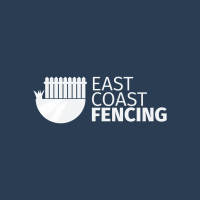 Posted By
0 Comment(s)
953 View(s)
Railway sleepers are a versatile building material that can be used in a variety of projects, from garden borders and flower beds to retaining walls and other outdoor structures. But with so many different sizes available, how do you know which one is right for your project? Let's take a look at the factors you need to consider when choosing railway sleepers.
Length of Sleepers
The length of railway sleepers are typically 2.4M. The size depends on the type of project you are working on. For example, if you are building a retaining wall or raised bed, 1.8M sleepers will be sufficient, whereas if you're constructing a fence or path then 2.4M (8ft) sleepers may be more appropriate. Generally speaking, shorter railway sleepers are easier to transport and handle than longer ones.
Width of Sleepers
Railway sleepers come in various widths ranging from 100MM up to 120MM. If you're using them as edging around flower beds or paths then 100MM width is usually enough, but if you're using them for larger projects like a retaining wall or patio then 120MM width would be better suited. When it comes to selecting the width of railway sleepers, it's important that they fit snugly together without leaving any large gaps between each sleeper.
Thickness/Height of Sleepers
The thickness/height of railway sleepers is generally between 200MM - 240MM. This will depend on the type of sleeper you buy; some may have more depth than others due to years of weathering and wear and tear from use on actual railways. The height/thickness should also be taken into account when selecting your railway sleeper size as this will affect its overall strength and durability.
Conclusion:
Railway sleepers come in an array of sizes that can suit all types of projects. When deciding what size sleeper is right for your project, think about the length, width and height that best suits your needs while taking into account how much weight they need to bear and how easy they are to transport and handle. With careful planning and consideration, you can find the perfect sized railway sleeper for your next DIY project!