Home Improvement Ideas to Help Increase Your Property Value
06 Jan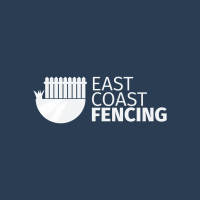 Posted By
0 Comment(s)
716 View(s)
If you're looking for ways to increase the value of your home, you've come to the right place. There are certain home improvements that have been proven to add more value to your property than others. In this blog post, we will explore which renovations and upgrades can help homeowners in the UK make the most of their investment.
Kitchen Renovations
The kitchen is one of the most important rooms in a house when it comes to increasing its value. Kitchen renovations, such as replacing outdated cabinets or countertops, can add thousands of pounds of value to a property over time. Additionally, modernising appliances and adding energy-efficient lighting can also be beneficial in terms of property value.
Bathroom Upgrades
Like kitchens, bathrooms are another major selling point for potential buyers. Installing new fixtures, such as toilets and showers, and updating existing ones can help increase a home's appeal. Likewise, installing modern tiling can also make a huge difference in terms of attractiveness and resale price.
Garden Landscaping
The exterior of a house is just as important as the interior if you want to maximise your home's value. Garden landscaping is one way of doing this - from adding a decking area for entertaining guests to creating an outdoor living space with seating and plants, or installing new fence panels - these features all add aesthetic appeal which could encourage potential buyers.
Conclusion:
Whether you're looking to sell your property or simply want to improve it for your own enjoyment, there are plenty of ways that you can go about increasing its value by making some simple yet effective changes around your home. From kitchen renovations and bathroom upgrades to garden landscaping - these are all great options that could help bring more money into your pocket when it's time for sale! Ultimately, it's up to you decide which changes will add the most value but hopefully this blog post has given you some ideas on what kind of improvements might work best for your home!