Getting the Garden Ready for Summer: Fence Panels and Railway Sleepers
29 Apr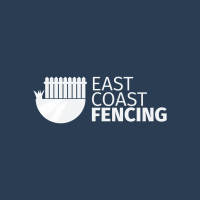 Posted By
0 Comment(s)
86 View(s)
Summer is on its way, and it's time to spruce up your garden! Whether you're dreaming of BBQ parties, hosting friends and family, or simply want a serene and welcoming space to relax and unwind, there's never been a better time to enhance your garden's look and feel. In this blog post, we'll give you some valuable, informative, and relevant advice on how to prepare your garden for summer with the use of fence panels and railway sleepers. With a little creativity and planning, you can transform your outdoor space into your very own paradise.
Fence Panels: A Fresh Look and Stronger Defence
Why Choose Fence Panels
Fence panels are an important aspect of your garden design. They add an element of privacy, protect your garden from wind, provide security, and add aesthetic appeal. Here are some benefits of choosing fence panels for your garden:
- Versatility: Available in various styles, sizes, and materials to fit your particular taste and requirements
- Privacy: Helps to create a boundary and add a sense of seclusion
- Durability: Made from sturdy materials such as wood, vinyl, and metal, they are built to last
- Ease of Installation: Preassembled fence panels are easy to set up with minimal skillset or tools required
Types of Fence Panels: Which is Right for Your Garden?
There are several types of fence panels to choose from, including traditional timber, metal, and composite panels. To make the best choice for your garden, consider your desired look, maintenance needs, and long-term use. Below are a few popular styles:
- Traditional Timber: For a classic, warm look. This variety often requires regular maintenance like staining, painting, or sealing to protect from weather and insects
- Metal: A more modern and durable option, available in several designs, sizes, and colours
- Composite: A low-maintenance choice made of recycled materials. It offers the look of timber without the required upkeep
Railway Sleepers: A Versatile Landscaping Solution

What are Railway Sleepers?
Railway sleepers are large, rectangular beams traditionally used in the construction of railways. Made of hardwood or softwood, these beams have found a new purpose in garden landscaping. Here are some benefits of incorporating railway sleepers into your garden:
- Aesthetic Appeal: Adds a rustic and natural touch to your garden
- Versatility: Can be used as borders, steps, pathways, and more
- Long-lasting: With proper treatment, railway sleepers can last for years
- Eco-friendly: Reusing and repurposing old sleepers can reduce waste
Creative Ideas for Railway Sleepers in Your Garden
There are countless ways to use railway sleepers in your garden, limited only by your imagination. Here are some ideas to inspire you:
- Garden Path: Create an inviting and practical path by laying railway sleepers in gravel
- Raised Flower Beds: Construct a neat and manageable flower bed framework
- Steps: Level up your garden surface with railway sleeper steps, providing safer navigation of your outdoor space
- Seating Area: Build a charming and comfortable seating area for gathering or lounging