Garden Edging Ideas: 7 Creative Designs to Transform Your Garden
27 Apr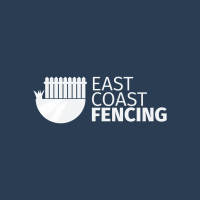 Posted By
0 Comment(s)
112 View(s)
As a homeowner or avid gardener, one of the most important aspects of maintaining the beautiful outdoor oasis you have created is separating the various spaces within your garden. Garden edging is not only functional, but it can also enhance the overall aesthetic of your garden. In this blog post, we'll explore seven creative garden edging ideas that will help you add a touch of style and organisation to your garden. Let's dive in!
There are numerous benefits to using garden edging. It defines borders between your garden beds, pathways, and lawn, giving a sense of structure and order to your landscape. Furthermore, edging can serve as a barrier to prevent your plants from invading other spaces or help prevent weed growth. So, if you're looking to elevate the overall look of your garden and improve its functionality, investing in garden edging is a worthwhile step.
With the right garden edging ideas, you can create a stunning, organised outdoor space that is both practical and visually pleasing to homeowners and gardeners alike.
1. Stone and Rock Garden Edging
Using natural stones and rocks as garden edging creates a timeless, classic look. You can use large, irregularly shaped stones for a more rustic and textured appearance, or opt for neatly cut rectangular stones to achieve clean, modern lines.
Example: A curved path lined with flat, river rocks will create a smooth, flowing visual effect.
2. Wooden Edging
Wood is a versatile and affordable material for garden edging. You can use wooden logs, railway sleepers, or even up-cycle pallets to make sturdy and attractive borders.
Example: Try placing vertical wooden stakes at regular intervals for a quaint, picket fence vibe.
3. Concrete and Brick Edging
Concrete or brick garden edging offers durability and a refined, polished look for your garden. Opt for standard brick edges or use decorative bricks and coloured concrete for extra flair.
Example: Use a brick herringbone pattern as edging to provide a unique and visually striking touch.
4. Metal Edging
Metal garden edging can create clean, modern lines or add an industrial appeal. Choose from materials like steel, or iron, depending on your desired look.
Example: Rusted steel panels add a striking contrast to vibrant green foliage and delicately flowering plants.
5. Paver Edging
Pavers can be an excellent option for creating distinct pathways, adding texture and clean lines to your garden. Pavers are available in various materials, shapes, and colours, which allows for customisation.
Example: A combination of different coloured pavers can create an eye-catching and artistic edge design.
6. Raised Garden Bed Edging
Raised garden bed edging can add dimension to your landscape and make garden maintenance more comfortable by providing clear boundaries between your planting areas.
Example: A raised bed edged with stone creates an attractive and functional focal point in the garden.
7. Recycling and Up-cycling Edging
Take advantage of old materials like wine bottles, tires, or even used plates to create unique and eco-friendly garden edging.
Example: Colourful wine bottles, placed upside down in the soil, can create a creative and attention-grabbing garden border.