Decorative Wooden Garden Trellis Ideas
26 Dec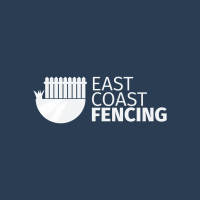 Posted By
0 Comment(s)
452 View(s)
Adding a garden trellis to your outdoor space is a great way to add a touch of beauty and sophistication. Whether you're looking for something to provide support for climbing vines, or just something decorative, wooden garden trellises are the perfect addition to any garden. Let's take a closer look at some decorative wooden garden trellis ideas.
Wooden Arched Trellis
One of the most popular types of decorative wooden garden trellis is the arched trellis. These beautiful structures are made from solid wood and can be stained or painted to match any exterior décor. Arched trellises are quite versatile, as they can be placed anywhere in your yard or garden, acting as an elegant backdrop for flowers and other plants. They can also be used as an archway into your outdoor space, creating an inviting atmosphere that will draw visitors in
Trellis Obelisk
Another great option for adding a bit of flair to your outdoor area is with a wooden trellis obelisk. These unique pieces of art are typically constructed from sturdy cedar wood and feature intricate designs that add both form and function to any outdoor area. Obelisks make excellent focal points in any garden, providing an eye-catching design element while also offering support for climbing vines or flowering plants. Plus, they come in various sizes and shapes so you can find the perfect one that fits your particular style and needs
Vines on Trellises
In addition to being incredibly attractive additions to your outdoor space, wooden trellises can also provide support for climbing vines such as clematis, morning glories, jasmine, wisteria, or even rose bushes! Planting vines on them will add extra dimension and colour while providing privacy from neighbouring gardens—a win-win situation! Vines on trellises create an enchanting atmosphere that will make any outdoor area feel like it's been taken straight out of a fairy tale book!
Conclusion
Decorative wooden trellises are not only beautiful but also highly functional pieces of art that will enhance any garden. They come in many different styles and sizes so you can find the perfect one for your particular tastes and needs—whether you're looking for something purely decorative or something that provides support for climbing vines. No matter which type you choose, these unique pieces will undoubtedly turn heads! So if you're ready to spruce up your outdoor space with a little extra charm this season, then consider investing in some decorative wooden garden trellises today!