Biggest Ironmongery Manufacturers in the UK
29 Apr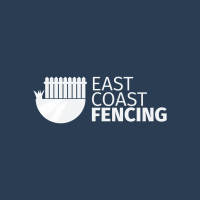 Posted By
0 Comment(s)
108 View(s)
Ironmongery, the world of hardware supplies, is an essential industry catering to various architectural, structural, and aesthetic needs. The United Kingdom is home to some of the biggest and most reputable ironmongery manufacturers, who are known for producing high-quality products and providing excellent service. In this article, we will be discussing the largest ironmongery manufacturers in the UK, the products and services they offer, and why they have flourished in this sector. So, let's dive right in!
Quality Hardware Supplies From Top UK Ironmongery Manufacturers
1. HOPPE (UK) Limited
HOPPE (UK) Limited, a part of the HOPPE Group, is one of the leading ironmongery manufacturers in the UK. Established in 1988, this manufacturer is known for producing high-quality door and window hardware that meet the standards of performance, durability and design. Their wide range of products includes handles, hinges, locks and other access control solutions which are made to cater to various architectural styles.
2. Samuel Heath & Sons plc
Samuel Heath, a British ironmongery manufacturer, has been in the business for over 200 years, providing quality brassware and architectural hardware. With a focus on excellent craftsmanship, Samuel Heath produces a vast array of products including door, window and cabinet hardware, bathroom accessories, shower systems and more. Their commitment to innovative designs and sustainable practices has helped them gain a strong footing in the industry.
3. Carlisle Brass
Carlisle Brass, established in 1986, is another leading British ironmongery manufacturer. They offer a comprehensive range of architectural hardware, including door and window furniture, handle sets, hinges, locks and cabinet hardware. Their products are designed to cater to both residential and commercial clients, with a focus on style, functionality and durability.
4. Frank Allart & Co. Ltd
With roots dating back to 1914, Frank Allart is a prominent UK ironmongery manufacturer specialising in architectural hardware. From traditional to contemporary designs, they offer an extensive collection of door and window fittings, cabinet hardware, electrical switches and sockets, and more. They have built an international reputation for their high-quality products and excellent customer service.
5. John Planck Ltd
John Planck Ltd, started in 1991, is another well-known British manufacturer in the ironmongery industry. They produce a wide variety of architectural ironmongery products, from door handles and hinges to bespoke hardware solutions for unique projects. With a focus on quality, design and functionality, John Planck has established a strong presence in the market.
Choosing the Right Ironmongery Manufacturer
When selecting an ironmongery manufacturer for your project, it is essential to consider factors such as product quality, range, design and customer service. The manufacturers listed in this article have proven their excellence in these areas, making them some of the biggest ironmongery manufacturers in the UK.
In conclusion, the UK is home to several top-tier ironmongery manufacturers that have a rich history within the industry, ensuring they deliver only the best products and services. So, whether you are an architect, specifier, developer or homeowner, you can trust these manufacturers to provide quality hardware solutions for your project's requirements.