A Guide to Calculating the Cost of Fence Panels
13 Jan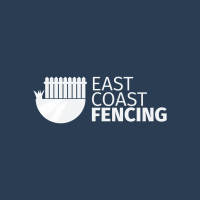 Posted By
0 Comment(s)
733 View(s)
If you're in the market for a new fence, then one of the first questions you'll need to ask yourself is "how much should I spend?" It's an important consideration, as it can be easy to overspend if you don't take all the factors into account. Thankfully, there are a few simple steps you can take to make sure that your hard-earned money goes toward a fence that meets your needs and fits within your budget.
Research Your Options
The first step is to do some research into different types of fences panels. There are many materials and sizes available on the market today, each with their own range of prices and features. Take your time and read up on what your best options could be for fencing off your garden. This will help you determine which type of garden fencing fits your budget, as well as which type of panel would be best suited for its purpose (protection, privacy, etc.). Look at both online resources and local stores to get an idea of what's available in terms of cost.
Calculate Your Needs
Once you have an idea of the type of fence panel you'd like, it's time to calculate how many panels you'll need for your project. To do this accurately, measure the area where you plan to install the fence. Then divide this number by the width of the panels (in most cases 6ft) this will give you an estimate for how many panels will fit in that space. For example, if your space is 20 feet wide and each panel is 6 feet wide, then you'll need about 4 panels in total (20ft / 6ft = 3.33). This should give you a better sense of how much material you'll need to purchase.
Set Your Budget
When it comes time to set a budget for yourself -- whether that's a specific amount or just a general range -- keep in mind that quality matters more than quantity when it comes to fencing materials. Cheaper materials may save money upfront but can end up costing more in maintenance fees down the line due to frequent repairs or replacements. Consider investing more upfront on higher quality materials so that they last longer and require less maintenance over time; this will help ensure that your money goes further in protecting your property instead of being wasted on unnecessary repairs or replacements.
Conclusion:
Fence panels come in many different sizes and materials so it can be difficult to know exactly how much money to invest when purchasing them for home improvement projects. By researching different options available on the market, calculating how many panels are needed for the desired space, and setting a realistic budget based on long-term goals rather than short-term savings, homeowners can ensure they get exactly what they want without breaking their budgets! With these tips in mind, anyone can find affordable yet high quality fence panels for their home improvement projects - no matter what size or material they are looking for!