7 Budget-Friendly Garden Upgrades for Maximum Impact
29 Apr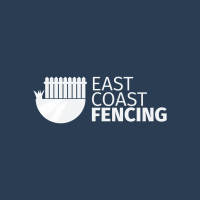 Posted By
0 Comment(s)
134 View(s)
Are you looking to give your garden a fresh makeover without emptying your pockets? You've come to the right place. In this blog post, we will explore 10 budget-friendly garden upgrades that pack a punch, allowing you to revamp your outdoor space while keeping costs to a minimum. So, let's dive in!
1. Create a Pathway with Pavers
Laying a simple garden pathway can add tons of character to your yard. Use reclaimed or inexpensive materials like bricks, pavers, or even wooden planks to create a stunning walkway through your garden.
2. Go Vertical with DIY Planters
Maximise your garden space by creating vertical gardens on walls or fences. You can repurpose items like old wooden crates, rain gutters, or even plastic bottles to make affordable, eco-friendly planters.
3. Install a Birdbath
Attract birds and wildlife with a simple birdbath, creating a bustling atmosphere in your outdoor space. You can easily find affordable options at garden centres.
4. Paint Your Pots and Furniture
Add a splash of colour by painting your old plant pots and garden furniture. Choose bright, bold colours for a lively look or opt for a muted, calming colour scheme.
5. Create a Compost Bin
Use an old trash can or wooden pallets to build a budget-friendly compost bin. Not only will this provide you with rich, nutrient-packed soil for your plants, but it also helps reduce waste.
6. DIY Garden Lighting
Illuminate your outdoor space with budget-friendly DIY garden lighting. Up-cycle old mason jars, wine bottles, or tin cans into lanterns, or simply string fairy lights around your garden for a cozy, magical atmosphere.
7. Grow Your Own Vegetables
Save money and enjoy the satisfaction of harvesting your own produce by creating a vegetable garden. Start with easy-to-grow vegetables like tomatoes, peppers, and herbs.