6FT x 6FT Closeboard Fence Panel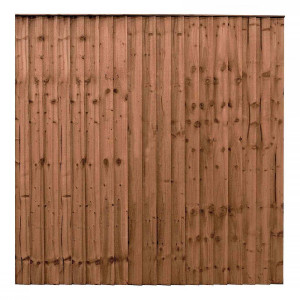 Popular -33 %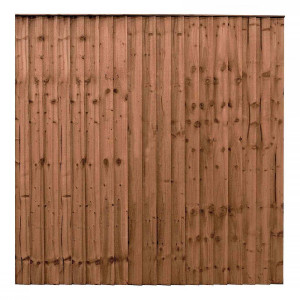 6FT x 6FT Closeboard Fence Panel
Selling Fast: 66 purchased in the last 24 hours
6FT x 6FT Closeboard Fence Panel
Introducing the 6FT x 6FT Closeboard Fence Panel, made in-house at East Coast Fencing - the ultimate solution for those seeking privacy, durability, and elegance in their outdoor space. Crafted with precision and dedication to quality, this heavy-duty fence panel promises to transform your garden or patio into the peaceful retreat you deserve.
Our closeboard fence panel stands at an impressive 6FT (1800MM) tall and spans 6FT (1830MM) wide, offering an unparalleled level of privacy to keep your outdoor activities, family, and home life discrete, safe, and secure from any onlookers or intruders.
Built with a robust design in mind, each fence panel consists of no less than four 75x32mm backrails, providing a depth of 45MM and overall structure that is sturdier, longer-lasting, and more reliable than your average fence panel. Furthermore, each fence panel is topped with a weather cap to protect it from wear and tear caused by harsh environmental conditions, guaranteeing both a long-lasting product and peace of mind for you, the homeowner.
In addition, the 6FT x 6FT Closeboard Fence Panel boasts distinct pressure-treated construction, which results in a gorgeous natural-looking brown finish that seamlessly blends into a variety of landscapes and outdoor spaces. Thanks to this environmentally safe treatment process, the fence panel is resistant to decay and insect damage, significantly extending its functional lifespan and enhancing your long-term investment.
Not only does our closeboard fence panel offer privacy, durability, and style, but also the ease of installation. With its simple yet sturdy design, it is fully ready to be incorporated into your property and elevate your outdoor living experience.
Don't miss out on the chance to upgrade your property's privacy and aesthetic appeal with the 6FT x 6FT Closeboard Fence Panel by East Coast Fencing. Trust in our superior quality, craftsmanship, and dedication to customer satisfaction. Make the smart choice and click "Add to Cart" now to ensure your outdoor sanctuary has the fence panel it deserves.
Specifications
Product Information
Panel Type
Closeboard Fence Panel
No. Of Backrails
4x 75x32mm Rails
Width
1830MM
Height
1800MM
Depth
45MM
Colour
Brown
Treatment Type
Pressure Treated
Product Reviews